Abstraction
TINOX is a global supplier of specialty chemicals. It is headquartered in Düsseldorf,Germany. The new sales and marketing offices in India and Brazil will bring a global market perspective to TINOX. Our valued technical and professional people are customer oriented, focused on problem solving solutions utilizing our comprehensive knowledge of our product portfolio and products applications. We provide tailored solutions to our partners and customers across Europe, Latin America, Asia-Pacific and Middle-East.
Through our people and their expertise on establishing trustful and sustainable partnerships, TINOX can provide formulations´ advice for several market segments where we play on, processes guidance and applications development, thus generating unrivalled value added to our customers and partners. We safely deliver chemistry with the aim of improving people´s life quality.
TINOX is rapidly growing to become one of the most reliable and consistency chemistry partner in the world.
Milestones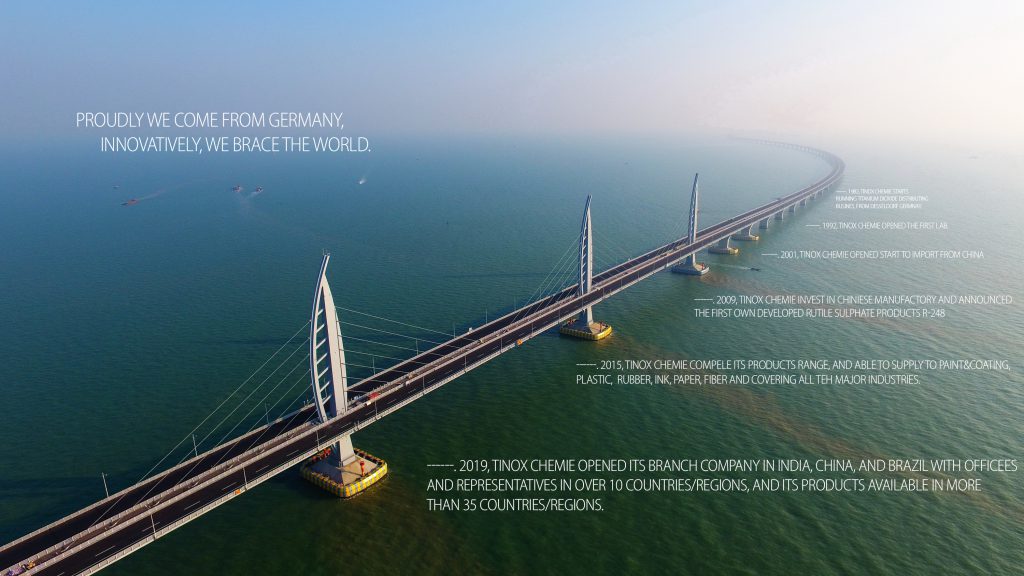 Global strategy
Carees